Welcome to the Hailey Centre Sawbridgeworth
The Meeting Place for the over Fifty Fives in Sawbridgeworth.
We back open every day providing our fantastic two course lunches on a Monday, Wednesday, Thursday and Friday, With chair exercise, Yoga and Pilates running throughout the day on a Tuesday.Hertswise is held on a Wednesday morning offering a welcoming chat with help and support for people with dementia and their carers. Whist is held every Thursday 2-4 pm Bingo is on Fridays afternoon 2-4 pm Please call for any more information or pop into the Hailey Centre for a newsletter. 01279 721221 haileycentre@gmail.com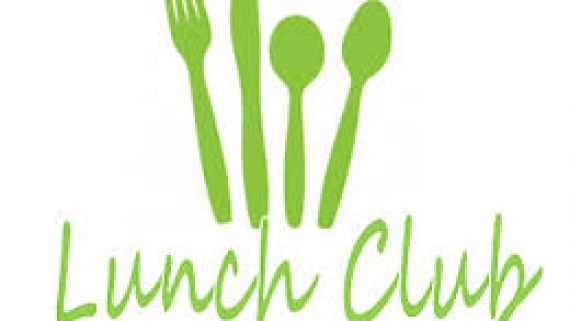 Lunch Club
Every Monday, Wednesday Thursday and Friday - 12.00pm / Cost: £6.00 / Booking Essential
Enjoy a delicious home cooked nutritional two course meal, made on the premises from scratch by our team every Monday, Wednesday, Thursday and Friday lunchtimes from 12.00pm. £6.00 including tea or coffee. It's easy to book – just pop in to the office and speak to Kerry.
Our Famous Bacon Rolls
Currently on offer EVERY Saturday during our tea morning Enjoy a bacon roll and a cup of tea or coffee. 10.00 - 12.00pm
Join us for a catch up with friends (or to meet some new ones). We are offering a bacon roll and cup of tea or coffee
Every Saturday 10 -12pm
Look forward to seeing you soon! Kerry & The Hailey Centre Team
Tea Mornings
The Centre is open for tea's and coffee's 9.30 -11.00 Every Monday and Friday Morning Hope to see you there !!
Join us for a catch up with friends (or to meet some new ones). We are offering a cup of tea or coffee
Every Monday and Friday Morning 9.30-11am
We Look forward to seeing you soon! Kerry & The Hailey Centre Team
Shopping Buses
Tesco's Edinburgh way, Harlow Every 4th Wednesday in the month, collection will be from from home from 9am Booking essential
If you'd like to use of the shopping bus, please book your place in the office with Kerry (You can also book by phoning (01279) 721221). You will be dropped off at home with your shopping around mid-morning. Please be ready for pick up, from your home, at 9.00am.
Chair Based Fitness Fun Hour
Every Tuesday 10.30-11.30. / Cost: £4.00 / Booking Essential
Come along and join us for an hour of chair based fitness and fun with the lovely Elsie. Make new friends, enjoys some laughs whilst improving your all round fitness and mobility levels.
Exercises designed to suit all abilities.
BINGO
Join us every Friday 2-4pm Light refreshments and Cash Prizes Booking essential, pop in to the office or give us a call on 01279 721221
Join us for a game of Bingo. Not only can you win cash prizes, you can meet up with old friends (and make new ones too!)
Yoga (Beginners)
Groups will return May 2021 Tuesday 11.45-12.45 and £5.00 per session / Booking Essential
OVER 55's BEGINNERS YOGA
Come along and experience the fringe.yoga method with the lovely Elsie, who'll help and guide you. Yoga is an ancient form of exercise that focuses on strength, flexibility, balance and breathing to boost physical and mental wellbeing, with some research showing that it is popular with people with arthritis for its gentle way of promoting flexibility and strength.
Whist Club
Held Every Thursday / 1.45-4.00pm /
Come along to our friendly Club where new members are made very welcome, even if they have never played before. Our existing members will be only too happy to help you to get started until you pick up the basics of the game.
Pilates
Tuesday Morning 9.15 - 10.15 am Pilates with Bonny
East Herts Lottery
We've launched our Lottery!
We've joined the East Herts Lottery! Please consider choosing us as your charity – you never know, your £1 ticket could win you £25,000.East Herts Lottery was created in 2019 by East Herts Council.
"Set up to support community projects in the local area, East Herts Lottery operates on the principle of raising money within the community for the community. In a time of shrinking budgets and increased community need, East Herts Lottery enables people to support the causes they care most about, helping good causes to connect with their supporters.
A ticket for East Herts Lottery costs £1 per week and 60p will go directly to good causes!" https://www.easthertslottery.co.uk/support/the-hailey-centre
Herts Hearing Advisory Service
Sessions are currently on hold please contact 01707 324582
Hertfordshire Hearing Advisory Service's mobile technician visits The Hailey Centre once a month to provides NHS hearing aid maintenance and batteries (together with advice, information and practical support covering all aspects of deafness).
The Hailey Fun Quiz
Currently on hold
Come along and show off your retention for trivia at our ever popular monthly quiz. You are guaranteed at the very least to have a great deal of fun whilst being entertained by our Quizmaster, If that is not enough to tempt you, then I am sure that a cup of tea and biscuit with the chance to win cash prizes will! Come with a ready made team or join one of our existing ones – all welcome! (Payment at time of booking please.)
If you shop online you can help us raise much needed money for our wonderful Hailey Centre. We are joined up to the fabulous www.TheGivingMachine.co.uk (another local charity) who help raise funds for schools and charities just by people shopping online via their website. It's easy to use and doesn't cost you a penny! Click here for the Hailey Centre's GivingMachine page and to find out more
Art Club
Group currently on hold Every Wednesday / 2.15-4.15pm / Cost: £4.00
Are you an established hobby artist or just looking to explore how to get started in drawing or painting ?
We have a very friendly bunch attending the club who will offer a very warm welcome and support to any new joiners.
HERTSWISE
Every Wednesday Morning - 9.30am to 11.15am
We are delighted to welcome back to The Hailey Centre the fab team at Hertswise, a service designed with people living with dementia, low level memory loss or mild cognitive impairment, and their friends, family and carers. It's provided by a partnership of community and voluntary groups to ensure they can provide the kind of support that you need.
For further information about #Hertswise click on the following link#Hertswise website
BREATHE & CONTROL PILATES
Tuesday - 7-8pm and 8-9pm
Breathe & Control Pilates with the fabulous Rebecca. Mixed Ability Classes on a Tuesday evening. For more information, please contact Rebecca directly on bcpilates18@googlemail.om or 07853 894544
Slimming World
Monday Evening From 5pm Please contact Emma for more information 01279 506890 or Via Slimming World https://www.slimmingworld.co.uk/